Hans Kortenbach Outdone Himself Again
Tags: hans kortenbach, musical affairs speakers, speakers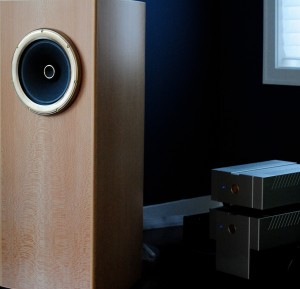 Just received my new Musical Affairs Grand Crescendo speakers. Hans Kortenbach has outdone himself again. This is the latest and greatest model with improved internal bracing. A beauty. These speaker are hand made and do look handmade, like a beautifully made musical instrument.
SORA played Lady Gaga this morning. He and I like Lady Gaga for different reasons (who knows maybe some of the same). SORA agreed that my music system composed of DaVinci Audio, Nordost Cables, Harmonic Resolution Systems custom made rack, 47 Lab Flatfish, and EMM Labs' great digital equipment sounds better than his Macbook. Now as fathers and audiophiles, we should all yearn for such seal of approval.
Please read more on Musical Affairs, and watch Hans on YouTube.