Happy Iranian New Year
March 20, 2010 :: Tags: iran, obama, travels :: 1 Comment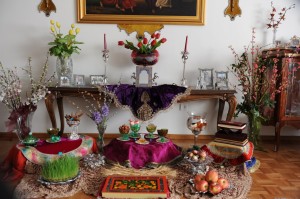 First day of spring. In fact the very first second of spring is the start of new year in Iran.
Last time I celebrated the Iranian new year in Iran was around 34 years ago. As a family (parents, my sister, brother and I) have not all been together for 34 years. So, given that I now have less fear of going to Iran (maybe not so smart), and that my sister who lives in Dallas, Texas also decided to go to Iran after about 20 years, I decide we go too.
My parents are naturally filled with joy and were anticipating our trip for a while.
I want SORA to experience Iranian new year. I really want SORA to be a global/ culturally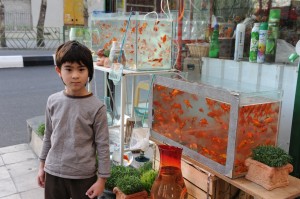 aware person, respecting and enjoying the diversity of our world. So, we are in Tehran for a quick visit, and then Istanbul for a short stay. I have been to Istanbul a few times but this will be the first time for Nami and SORA. I will be posting many pictures soon.
I continue to be proud of President Obama for his message to the Iranian people on this day. Unfortunately the message is blocked on most sites, but as always information have a way of getting around in an open society, or one aspiring to be.
As some of you have already found out, I am only an email or a phone call away. I check my voice mail regularly and return calls.
Happy Iranian new year. Let us each pray in our own way for peace, freedom, and justice across the world. Wishing you and your families happiness and health.