Munich Hi-End Show – Short Report
Tags: 47 lab, amazon audio, davinci audio, lyra, moerch, munich, travels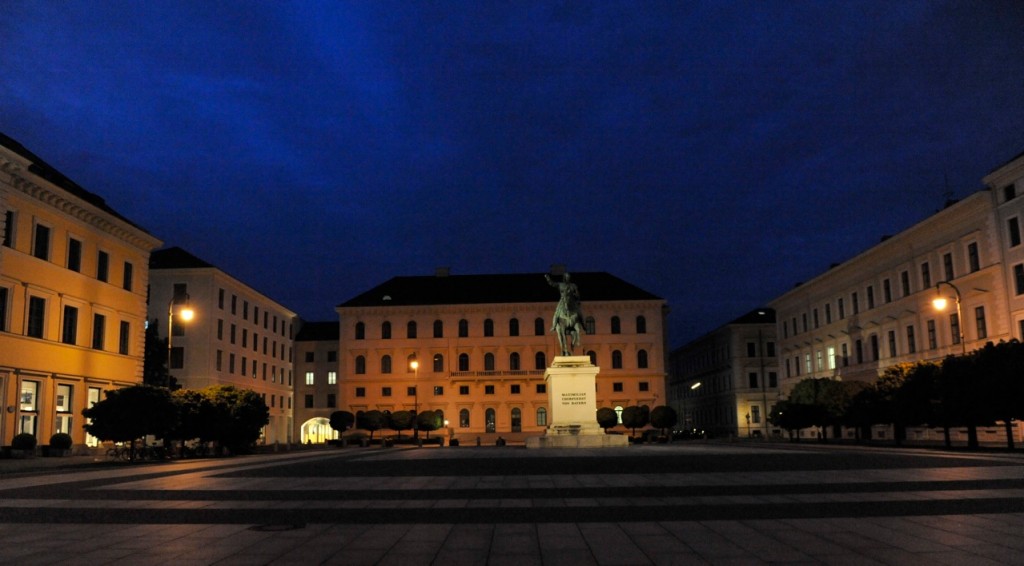 It was a pleasure to attend the Munich Hi-End show. It was in particular important for me to see some friends, customers, manufacturers and other people from the industry. Spent a good amount of time with Roger Adamek of RCM Audio, walking around, and taking pictures. Roger is a very technical person. He approaches photography as an art and a science, same as his approach to building his high quality Bonasus amplifier and Sensor phono stage.
My dear friends Peter, and Jolanda of DaVinci Audio were as always enthusiastic and welcoming.. Everyone knows how stunningly good these high quality products are. I saw DaVinci Audio inUnison turntable in another room as well. Great sound. Can not wait for my blue inUnison.
AMAZON Audio room had on display Hartmut Janssen's latest creations: First Choice turntable, and AMAZON Audio Speakers. Both great products that will soon be present at SORAsound showrooms.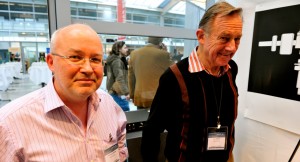 Hans Henrik Moerch presented his tonearms and (finally) his latest reference creation. Moerch reference tone-arm just was selected as Absolute Sound's 2010 Golden Ear Award.
Munich is a good city (pictures to be posted soon by my web lady), nice walks, great culture and friendly people. Many speak good English. As a city, it is a lot more interesting for me than Vegas. So, I was a lot more eager to go to the Munich Hi-End show than The CES.
In all honesty, the Munich Meridien Hotel was the least impressive Meridien Hotel I have ever stayed at, even though they had kindly upgraded me to an Executive room, and the service was about as good as all other Meridien Hotels I know of in other countries and America. The location is also pretty boring. So if you are heading to the Munich show next year, I neither recommend the hotel (unless you get a much better rate than I did) nor the area.
Had a very good meal at Tantris, known to be the best restaurant in Munich, and one of the best restaurants in Germany.
There were two events: hifideluxe at the Meridien Hotel, and Munich High-End show at the MOC, Munich. I am a pretty quick decision maker. I go to a room, look at the equipment, take a listen and within the first few minutes know whether I need to spend more time. Also please bear in mind that this posting is not intended to be any sort of review. It is just a simple means of communicating to friends and customers what I did in Munich, and provide some general feedback.
There were products from about 50 manufacturers in less than a dozen rooms spread across four floors at the hifideluxe. Frankly, two hours would have been more than enough for me. Main reason for me to visit the Meridien was  to meet Jonathan Monks and the ZYX distributor in Germany in person. I am glad I had the opportunity to meet them. I met with Jonathan Monks on three days. He is a fine gentleman with a great (British) sense of humor. I highly recommend his record cleaning machines to analog lovers.
The MOC show was a lot more interesting to me. Lots of rooms, total of four "wings/salons." Lots to see, many people to meet, easy to navigate from one room to another. The lower floor was filled with static demonstrations. Some interesting equipment and some downright tacky (to my humble taste). Overall downstairs wings had the feeling of a fair.
There was more excitement to be had upstairs where you could listen to the equipment. I can not say I heard too many systems that sounded impressive in that environment. I am not necessarily looking for any new products at this point, a few manufacturers approached SORAsound to represent their products in North America. We will see how it pans out. I was also pleasantly surprised how many were familiar with SORAsound and had already visited SORAsound.com. I sincerely appreciated the effort that these manufacturers put into presenting their products.
I was very happy to meet and spend time with Stig Bjorge of Lyra cartridges fame. I have talked to Stig ever since I was a consumer living in Tokyo but this was our first time to meet in person. Stig has always been helpful and kind to me and SORAsound. For that, I am grateful to him. Aside from other equipment, Stig was demonstrating some very good speakers his company is manufacturing now. These speakers have already been received enthusiastically in Japan.
I also had the pleasure of having breakfast with Sead Leilic of Konus Audio (47 Lab's European distributor). He and I have talked and known each other for about 8 years now but it was the first time for us to meet in person. Sead has taught me a lot about audio and serving customers. I bought one of his first Essence speakers when living in Tokyo.
There are other people I visited with, some for the first time including Bjorn of Nordost Cables, my reference cables; and some I had met in person before but had the pleasure of seeing again like Mike Latvis of Harmonic Resolution Systems, my reference audio racks.
In summary, I am glad I went to Munich and plan to attend the show again next year. I thank my friends and associates for making the time to meet with me, and look forward to seeing them again.