ZYX Bloom III
What a great little cartridge! It offers a large proportion of every good thing in higher models of ZYX phono cartridges – for a fraction of the price – and it does absolutely nothing wrong. Unlike most entry level MC's there are no colorations, no sluggishness, no coarseness, no artificial anything. The trademark ZYX honesty and clarity are all there.
ZYX R50 Bloom phono cartridge, amazing sounding ZYX entry level cartridge. Of course it is better than many other high-end cartridges.
"We were frankly expecting a lower level of performance. Nakatsuka-san has produced a superb entry level model. We've heard $4K competitors that we'd toss in the dumpster in favor of a Bloom."

"Natural sound having a pleasant texture. Easily and clearly reproduces even a shallow grooved or worn record. Designed for use by budget audiophiles with Champagne taste."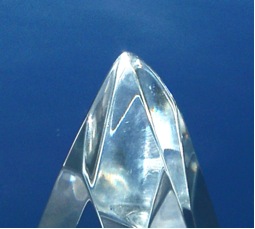 Real stereo generator system, incorporating World first 13 vital design points (*1) and World first feature of eliminating time distortion, having the same playing back sound balance at both channels, truly authentic to the original recording.
Pure Damper Material, being long life time rubber with no powder filler.
Air Resonance Damper Mechanism in which 8 units individually assume the restoration.
Eddy current free cartridge body case, as one of above 13 vital design points.
Specifications (H = High output version)
R50 Bloom
R50 Bloom H
Type
Moving Coil (Dynamic)/REAL STEREO Generator System
Output Voltage
0.24mV (H= 0.48mV) [3.54cm/sec., 1kHz]
Frequency Response
10Hz ~ 40kHz
+/-1dB
20Hz ~ 20kHz
Channel Separation
>25dB (1kHz)
Channel Balance
< 0.5dB [1kHz]
Recommended Tracking Force
2.0gm (20~25C)
Tracking Force Range
1.8~2.5gm
Compliance horizontal (vertical)
15×10-6cm/dyne (12×10-6cm/dyne)
Trackability
> 80um/1.8gm
Internal Impedance
4 ohms (H = 8 ohms)
Recommended Load Impedance
> 100 ohms
Cantilever Material
ALMg5 tube 0.38/0.3mm dia.
Stylus
Line-Contact Solid Diamond
Contact Radius
6um x 35um
Output Terminals
1.25mm dia. gold plated [EIA}
Net Weight
5.0gm