ZYX Ultimate Omega
ZYX Ultimate Omega.
You loved Omega. You will love Ultimate Omega even more!
Available at SORAsound. ZYX Omega provides the most discerning audiophile the excitement they seek in analogue. As with all other ZYX cartridges, we stock the copper version, low output. But we keep a Gold coil version as well for those of you who enjoy the lushness of top model Koetsus. Lushness with realism.
In addition to ZYX 4D features, Omega incorporates K18 Gold Solid Terminals and Sapphire Terminal Board to eliminate sound coloration and extra vibration.
Lapis Lazuli Balancing weight (1g weight, 8mm Diameter) is attachd on cartidge top end to coincide sweet spot of cartridge body and gravity point of cantilever vibration system.
Material nature of Lapis Lazuli nurifies vabrating wave running from north pole on it's surafce to the south pole.
"In a nutshell, the ZYX Omega G is one of the most musically engaging and satisfying cartridges that I've heard in quite some time. Many times I found myself unconsciously reacting to the music on the albums exactly like I would at a concert or jazz club. Head bobbing. Shoulders swaying. Wanting to applaud after an exceptional solo."

Myles B. Astor, Positive Feedback
"There is also this unmistakable protrusion to the front of the cartridge in the form of a 1 gram sphere of lapis lazuli that acts as a concentrator and "drain" of any unwanted resonances. Yes indeed, this is one different animal."

Ray Seda, Dagogo, July 2010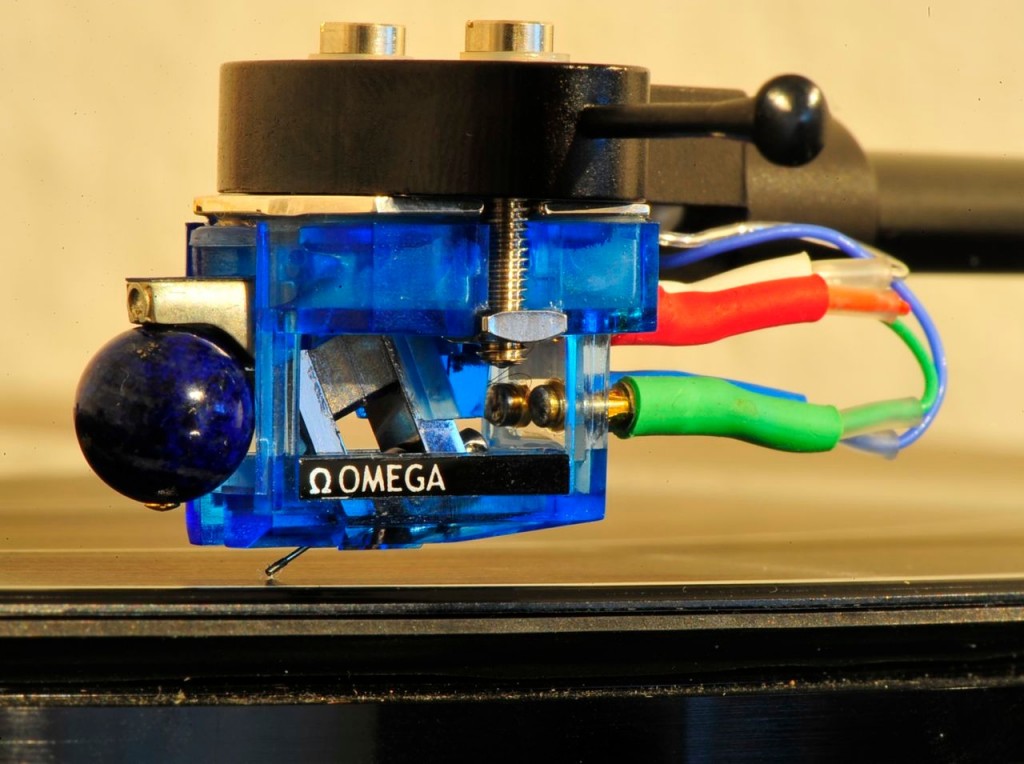 and a rendition by my good friend Kahori Maki, a highly sought after Japanese artist (you can check out some of her art works at SORAsound gallery, in the arts section of SORAsound.com).