SORAsound and Lamm Industries….
Tags: lamm industries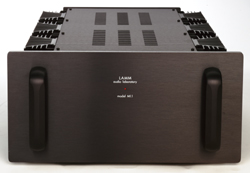 SORAsound is pleased to announce we are now representing the great line of Lamm products.
After many of our customers told us about these fine products, and one insisted that Lamm is "as natural as breathing," finally I got moving and decided to represent Lamm Industries.
This also demonstrates SORAsound's commitment to its customers and growth plan despite the great economy we have been experiencing.
I have some plans for Lamm, and will be playing with it in the next couple of weeks in some fun combinations. Stay tuned.