RCM Audio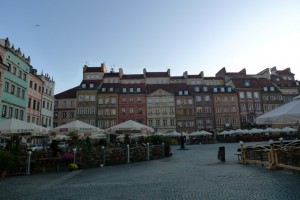 Outside Warsaw, Chicago has the highest number of Polish population in the world. Given the fact that I have met many Polish people in Chicago, in fall 2009 I decided to visit Warsaw. Lo and behold, soon after my visit, I met Roger Adamek of RCM Audio. He and I both share a passion for good music, high quality high-fi, and photography. We decided to work together.
RCM Audio makes a high quality phono stages. point. For further info, please check RCM Audio website.
Now, what can I tell you about the man behind these great products (Bonasus amplifier and SENSOR Prelude IC phono stage)? It is best for you to read into his personality through some of his other arts: photos. Read the man through the lens of his own camera.
I left Warsaw knowing that I would be back. Great people, great food, great audio products by RCM Audio.