Berlin Visit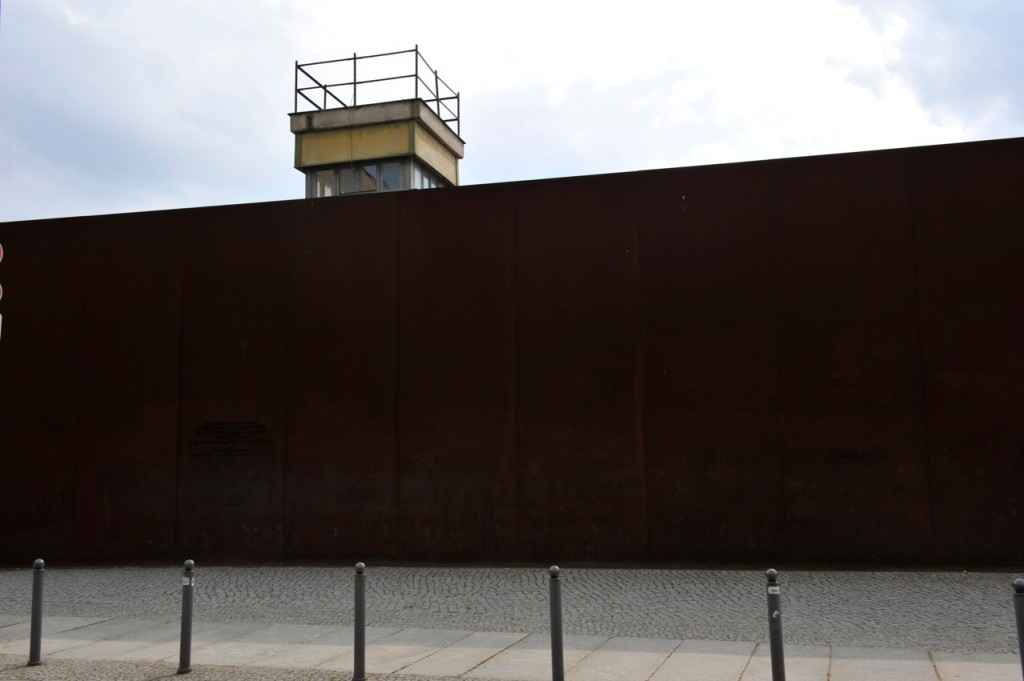 I love Berlin. There is so much good music here, and so much interesting cultural activities. Arrived in Berlin last night, hit the ground running after a good shower. Today, went to the "Eastern" part of the town close to where the wall used to be.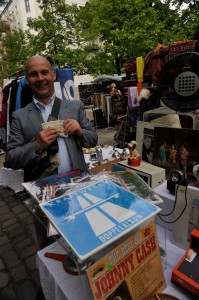 Sundays are great in this part of Berlin. Lazy breakfasts/brunches, and flea markets where I was lucky enough to find some very good records. Fortunately it was a sunny and beautiful day, turned out to be the only sunny and beautiful day in the last couple of weeks. I walked for a few hours and as always managed to sniff my way to some record shops and flea markets. There were a few nice stands with records at the flea markets. Some of the records are pretty expensive (40 euros or more). By the time I got to these two gentlemen, I barely had enough euro left for a cab ride back to the hotel. They were kind enough to accept dollar bills from me, hence their pictures here. Between these stands and other shops, again I am in need of yet one more suitcase.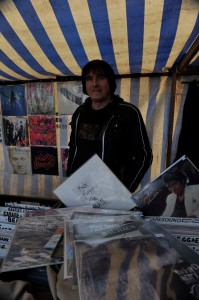 I enjoy the music of Holger Czuaky (formerly of CAN) very much. I am glad I found two records, one a rare one with Holger Czukay on it. I found out about a very good record shop in Berlin. I will be visiting there as I want Holger Czukay's first solo performance after parting from CAN, called Persian Love! It has some very good sampling and use of short wave radio reception.
I was hoping to see Nina Hagen perform. Unfortunately she has a concert/poetry reading (a la Nina Hagen I am sure) on Wednesday night, a few hours after I am supposed to fly back to Chicago.
There are also a couple of restaurants I would like to try. One, Fischers Fritz and is known to have the best sea food in Berlin and has two Michelin stars; the other, Borchardt restaurant is supposed to be more traditional and has been a Berlin establishment/hallmark. Will soon post some pictures. Stay tuned.