luminary visiting SORAsound
May 24, 2009 :: Tags: mehran's father :: 1 Comment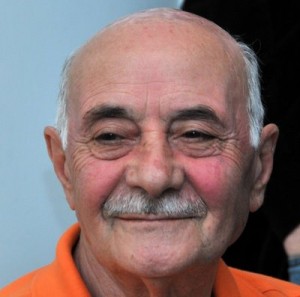 my father is visiting for three weeks. he is 83 years old. he is a very good man, a great father, and i am very proud of him. he wakes up very early in the mornings and goes for a three hour walk.
i have a brother and a sister. i have not seen my brother (and most of my family) since 1978. i hope to visit iran this year and see him and the rest of the family.
the orange shirt is a gift from me. i love orange color, hence the custom made lamborghini orange DaVinciAudio turntable and achille castiglioni listening chair.