Mehran is 50!
January 4, 2010 :: Comments Off on Mehran is 50!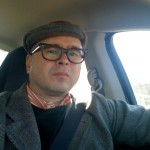 Well, I am 50 years old today. Now, I am sure I have lived at least half my life. A good life. I have had a rich life by so many measures: SORA, family, friends, myself.
Never have made a big deal about birthdays, but man, this one is a big deal.