RIP, Donna Summer
May 17, 2012 :: Comment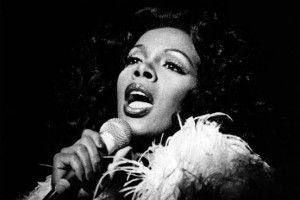 How sad. I started dancing to Donna Summer's music in Iran, when I was around 12 or 13 years old – Almost 40 years ago! How time flies.
I still remember feeling a bit embarrassed when I was playing "Love to Love you Baby" and my father entered the room. The "ah-uh" in the song seem to take forever, and I was wondering if my father knew what was going on. Little I knew then that my father did not need to speak English to realize what was going on.
Donna Summer's earlier musics in particular, have always brought a smile to my face. I have multiple copies of some of her recordings, always in hunt for a flawless LP.
Disco days are still in my blood. Yes, I have come to appreciate and love Pegolessi and Xenakis, Ella, and John Zorn, Iva Bittova, and Malcolm Goldstein, and obviously Nami's music. But Donna Summer has kept her special price in my heart and on my LP shelves.
Thanks for the joy you have given me Donna. Rest in Peace, Donna.