ZYX Ultimate
The ZYX Ultimate series (100, Airy, 4D, OMEGA, DYNAMIC and ASTRO) use a carbon cantilever for the very first time in a moving coil cartridge. The carbon rod is made from 1000 pieces of composite carbon fiber, hence the name C-1000 carbon cantilever. For further details, please refer to ZYX, Co. website.
You loved Omega, you will LOVE ASTRO. ASTRO has succeeded in completing the generator system that does not give any disturbance to the generator coils by applying special processing to all the parts that make up the magnetic circuit for the first time in the world, neutralizing all harmful signals. The playback sound that you listen to for the first time is just that. ASTRO enables to hear the original sound.
ASTRO has adopted a symmetry structure with dampers front and back of the coil bobbin for the first time by the world. A spherical object fixed to the front nose of the cartridge is a balancing weight to accord the sweet spot of the cartridge body and the gravity point of vibration system.
The Lapis Lazuli ball has another important merit than centroid control. Due to its composition blended of a few kinds of sodalite having spherical shape, vibrating wave flown from the north pole of the ball is absorbed in the crystal architecture mingled inside, and vibrating wave running down the ball surface is finally cancelled at the south pole of the ball. Coupled with ASTRO's original sound reproduction generator system, you will be able to feel the tremendously real analog sound.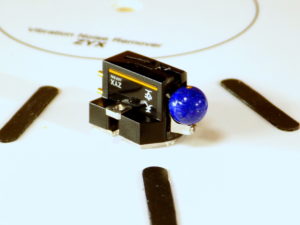 We are proud to introduce to you ZYX Ultimate line that includes Ultimate 100 (replacing R100, Yatra and Fuji), Ultimate Airy (replacing Airy 3), Ultimate 4D, Ultimate Omega, Dynamic and more. Please contact us for details.
Also ZYX now manufactures interconnects, speaker cables and magnificent phono cables. All done by Nakatsuka san. Some of my associates who have been listening to these cables, did not take them off their system. So good!
We will be posting further details and pricing soon. Till then, please contact us for further details.
As always SORAsound has generous upgrade and Move-to-ZYX policy.
SORAsound has had a long standing relationship with ZYX Co. In fact, we started SORAsound in 2003 because of our friendship with Nakatsuka san and his offer to us to distribute his fine products.
You can always count on me, and SORAsound.
ZYX cartridges line up start with Bloom III as an entry level cartridge (of course much better than many other high end cartridges), go to Ultimate 100, Ultimate Airy, Ultimate 4D, Ultimate Omega, Dynamics and Diamond. In the following sections you read a bit about each cartridge and their specifications. Also you see some reviews included with their author(s) permission.
We will be adding more information here regularly. So please visit these pages again, and contact us for further detail.
Thanks for your support.